Moderator: English moderators
Posts: 1439
Joined: Wed Dec 13, 2017 3:07 pm
Tings: 13431
I have a hard time finding anything about the game
---
Posts: 284
Joined: Mon Nov 07, 2016 11:33 am
Location: Los Angeles
Contact:
Tings: 55
I remember seeing a gameplay video a few years back but I can't seem to find it anymore. I will let you know if I find it
IMAGE COMING SOON!
Computer Specs:
Processor: Intel(R) Core(TM) i7-7500U CPU @ 2.70GHz 2.90 GHz
Installed Memory (RAM): 8.00 GB (7.87 GB usable)
System type: 64-bit Operating System, x64 based processor Windows 10 Home
---
Posts: 1439
Joined: Wed Dec 13, 2017 3:07 pm
Tings: 13431
---
Posts: 1018
Joined: Mon Oct 02, 2017 10:12 pm
Location: Croisée des rêves
Contact:
Tings: 11360
I'd really love to see as well a quality Let's Play for Ultimate. Or even better, to make one by myself, but sadly the game is too difficult to find and so I can't make it.
Louée soit la
Sainte Prune !
______________________________________________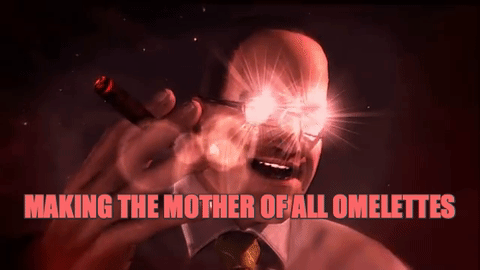 "The Memes, Jack!"
---
Posts: 7380
Joined: Fri Jul 21, 2017 4:55 pm
Location: The Bog of Murk, eating a Mars bar
Tings: 54113
I found one of the songs from the game on YouTube. Hope this helps.
---
Posts: 1439
Joined: Wed Dec 13, 2017 3:07 pm
Tings: 13431
Thanks!

It does help a bit
---