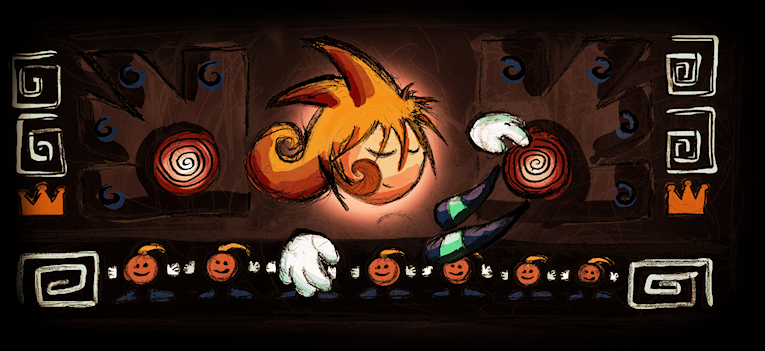 LATEST UPDATE
Drolpiraat wrote:You might or might not have heard it, but Dreambound is going 3D.

Here's what I want it to look like:

http://i254.photobucket.com/albums/hh91 ... 8fbff4.png

Well, a little more detailed than that. This is very rough.

It's the tutorial level, the one that goes with this music:

https://soundcloud.com/byvar/dreambound_teensies

It's also the only part I can show without spoiling a little of the game. I really want to keep as much as I can a secret until I finish the script. That will take a while.

The story in that part goes like this:

During a particularly stormy night, Blue is washed up the shores of the Glade of Dreams. Barely able to move, he finds shelter and falls asleep. When he wakes up, 3 Teensie fishermen are standing around him, studying his lack of limbs. He yawns loudly, blinks, and the Teensies run. Blue gets up and follows the Teensies to their home. To do so, the player has to learn all about Blue's powers and the way he's controlled. It's basically a bit like the part outside the Fairy Council in Rayman 3.
More news is coming soon...
Released concept stuff so far:
https://soundcloud.com/byvar/dreambound_teensies
http://i254.photobucket.com/albums/hh91 ... 8fbff4.png
http://i254.photobucket.com/albums/hh91 ... pFocus.png
http://i254.photobucket.com/albums/hh91 ... d54784.png
http://i254.photobucket.com/albums/hh91 ... -pic-3.png
http://i254.photobucket.com/albums/hh91 ... onomer.png
http://i254.photobucket.com/albums/hh91 ... B-Alya.png
http://byvar.newgrounds.com/audio/