Finally lucked out and found a physical copy of the Hebrew version of Rayman 3 for sale locally. Although I had known about this version for almost as long as I have known of Rayman 3, I never got to play it or even see someone play it, until today.
It's pretty impressive - a full translation of all text and voices. I've only started playing, so basically only got past the intro, but it's cute in a strange way. Some of the translations are weird, and IMO, not very accurate, but the entire thing is still very professionally done.
With Israel being a rather small market, full translations such as this one are not very common; to the best of my knowledge this is the only game in the primary Rayman series that got translated to Hebrew (the Hebrew version of Rayman Junior is a different manner, as it is more of a learning program than a game).
Technical aspects:
The game is based on the early 3-CD release, not the later 1-DVD one; it uses its own product code, so it can be installed side-by-side with the English version, which is cool.
Translation weirdness:
Globox's name has been changed to 'Mogul'. No idea why. None of the other main characters mentioned in the manual had their names changed.
They obviously could not translate the lum-hoodlum pun, but instead of trying to find some alternative play on words, they just translated 'hoodlums' to 'mega-lums' which makes no sense story-wise; the full title "Hoodlum Havoc" has thus been translated to "Mega-lum Revolution", but I confess I don't know of a good word for 'Havoc' in Hebrew.
Some clickable images: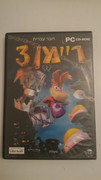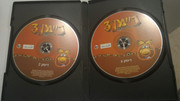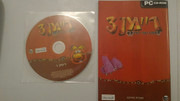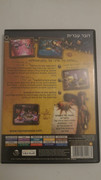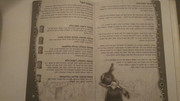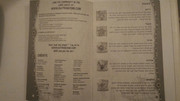 Full manual scan (was done on an HP Officejet, so don't expect professional quality):
https://drive.google.com/file/d/1ZtB9zL ... hQbLs/view
What to do next?
I believe I will play the game start-to-finish at least once to experience all aspects of the translation. Will happily report interesting things here.

Need to find a no-CD patch; all the patched EXEs I could find so far are the English versions. I may try to make a no-CD myself by comparing patched and unpatched English EXEs

.
Edit: OK, this is really silly; turns out that the EXE is language-agnostic; the cracked ones from the English version work on the Hebrew with all text/audio localized correctly.
I would also like to see what can be done to preserve this rare gem; I know that at least a few of RPC members have the R3 Hebrew ISOs, but is there anywhere else these can be hosted, given the fact that the content is still copyrighted and we don't have distribution rights? Honestly I'm not even sure who owns the rights for the Hebrew version; it's probably shared between Ubi Soft and the Israeli publisher, Hed-Arzi. Do you think the Internet Archive would take it, for preservation's sake?